Come vi suonano programmi famosi gratis e legali? Bene? Ed allora, non perdete la promozione natalizia organizzata da Download Crew e Give Away.
Se delle buone promozioni vi fanno piacere, allora questo articolo fa davvero al caso vostro!
Download Crew e GiveAway
Approfittando nel natale, questi due colossi delle "software news", propongono un'iniziativa strepitosa: OGNI GIORNO, da qui al 31 gennaio, ci sarà un software commerciale "famoso",  GRATIS.
Purtroppo, me ne sono accorto solo stanotte, quindi qualcosa me la sono già perduta. Ma, come si dice? Meglio tardi che mai, no!?  I programmi dove non è diversamente indicato sono GRATUITI PER SEMPRE. Altrimenti, si tratterà di licenze free valevoli un anno: non male in ogni caso.
Avete letto bene.  Gratis, legalmente e senza null'altro da fare se non iscriversi alla news letter proposta dal sito. Quali i software?  Ecco l'elenco!
tra il 24 e il 25 dicembre
■ Xara photo & graphics
Descrizione:
Xara Photo and Graphic Designer (the package formerly known as Xara Xtreme) is a one-stop graphics package with the power to satisfy all your creative needs.
If you're looking to create web graphics then Xara Photo and Graphic Designer MX can produce simple Flash animations (visuals only, no scripting or sound), animated GIFs, image maps, buttons, headings, icons and more.
Valore commerciale: € 69,99
Solo oggi: GRATIS
Fate in fretta, mancano ancora soltanto due ore!
tra il 25 ed il 26 dicembre
■ Serif Page Plus X4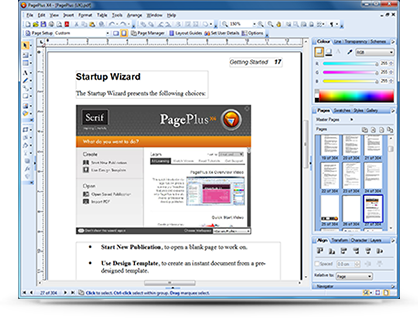 Descrizione:
Serif PagePlus X4 is a powerful desktop publishing tool which can help you to create all kinds of documents, graphics and publications.
The program provides a lengthy list of professional design templates to help you get started. So you're able to create themed business stationery, for instance – brochures, business cards, flyers, compliments slips and more – in just a few clicks. There are also attractive logos, newsletter and poster designs, even web sites; all you have to do is choose the design you like, then customise it to suit your needs.
Valore commerciale: € 89,99
Solo nella data promo: GRATIS
tra il 26 ed il 27 dicembre
■ WebSite X5 Home 12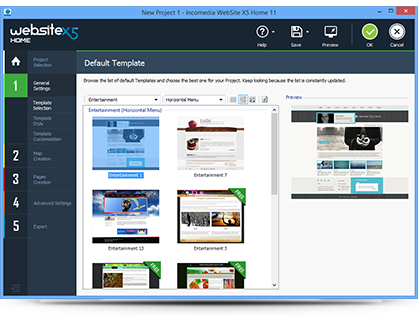 Descrizione:
WebSite X5 Home 12 is an easy-to-use WYSIWYG web design tool which can help you create websites, blogs, online stores, presentations, digital photo albums and a whole lot more.
Unlike many similar applications, WebSite X5 Home doesn't require web design experience or low-level knowledge of the technology. You don't have to edit HTML code or debug JavaScripts: instead, the program acts as a straightforward wizard, walking you through every step of the design process.
You start by choosing from 128 professionally-designed site templates, for instance. They're sorted in themes like "Shop", "Cinema", "Animals", "Sport", and all you have to do is browse the thumbnail gallery and select whatever you need.
Valore commerciale: € 19,99
Solo nella data promo: GRATIS
tra il 31 dicembre ed il primo gennaio
■ O&o Disk Image 9 Professional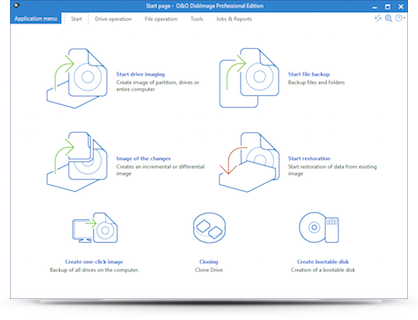 Descrizione:
Anyone who's ever experienced the shock of data loss, or had to spend hours recovering their system, will know the importance of backing up. Having a fall-back copy of both Windows – including all your favourite apps and painstakingly crafted settings – and your irreplaceable documents, media and other files is a no-brainer, but what is the best way to go out doing it?
O&O DiskImage Professional provides you with all the tools you need for backing up both individual data such as selected files and folders, plus take drive images of entire partitions and drives. While's it's still not a tool for complete beginners, it does provide some hints and tips to guide you towards protecting your data, and the latest version attempts to make things even easier with a redesigned dashboard-style interface.
After installing, the program will steer you to creating images of all your drives and partitions via the Image now button, but if you only want to protect a specific partition this way, follow its advice and click Start drive imaging to access the program's imaging options, which – as you'd expect of a tool called "DiskImage" – is its bread and butter.
Valore commerciale: € 29,99
Solo nella data promo: GRATIS
■ Programmi con licenza GRATIS per un anno:
tra il 27 ed il 28 dicembre
■ Watchdog Anti-maleware 2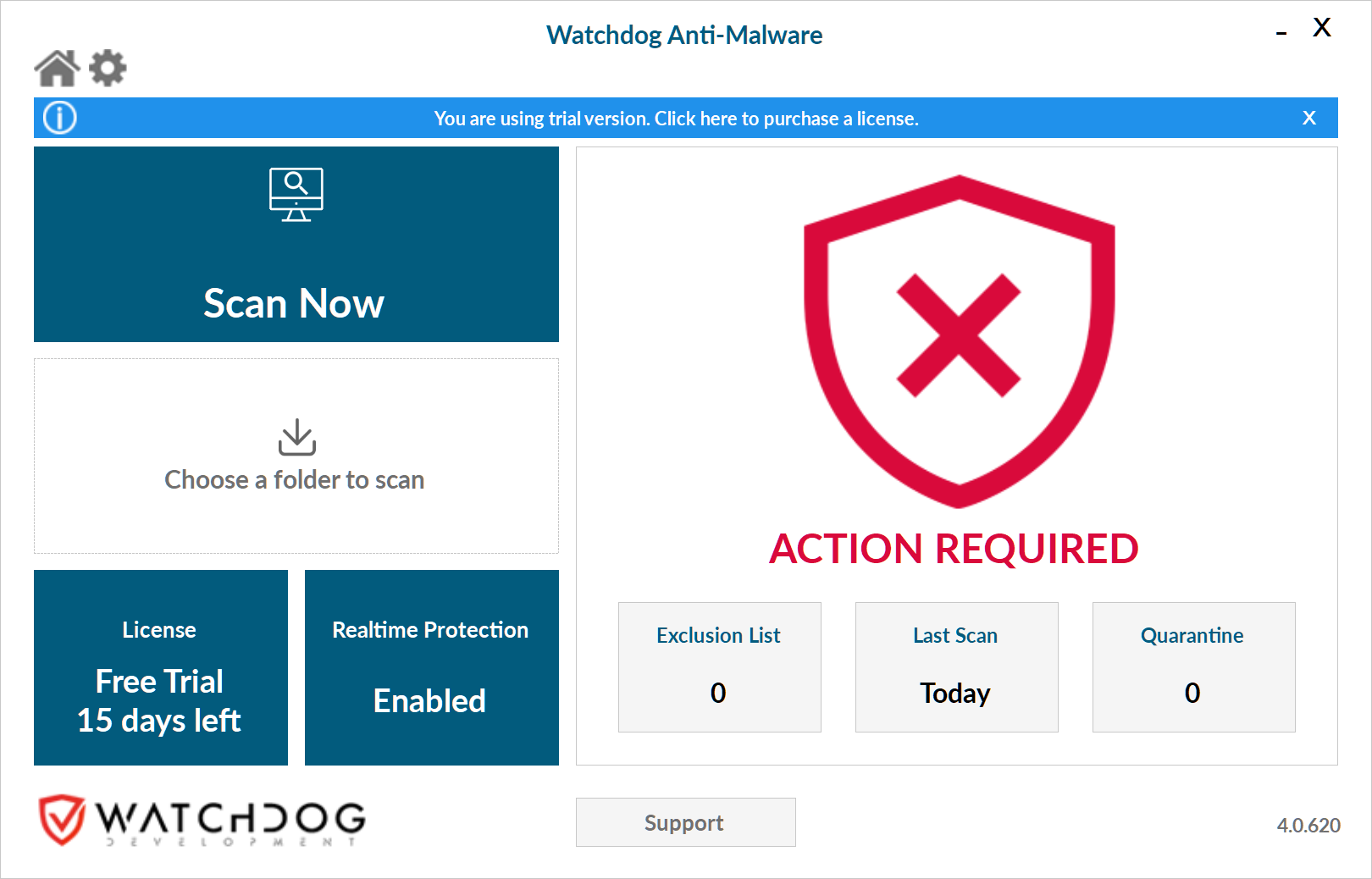 Descrizione:
Watchdog Anti-Malware is a smart tool which uses multiple antivirus engines to detect threats your regular security software might miss.
It's all very easy to use. To get started, just select the "Smart" (quick) or "Deep" (thorough) option, click "Scan", and watch as Watchdog Anti-Malware goes to work.
The program crawls over your hard drive, and when it finds something suspicious, passes a fingerprint (not the whole file) to its cloud scanner for further analysis.
Valore commerciale: € 32,99
Solo nella data promo: GRATIS per UN ANNO, per un solo PC

tra il 28 ed il 29 dicembre
■ Auslogic Disk Defrag Pro 4.7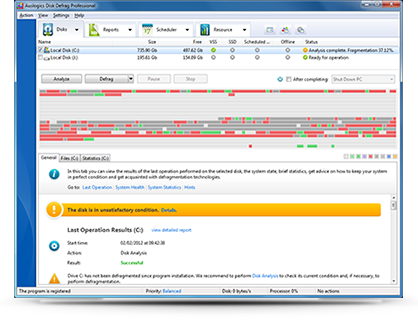 Descrizione:
Auslogics Disk Defrag Pro 4 is a very powerful defrag tool which provides everything you'll need to keep your system running at peak performance.
The program provides multiple defrag algorithms, for instance: it can optimise access according to file access time, modification time, Windows own prefetch layout, or you can even manually define which files you'd like written to the fastest part of your drive. While leaving a little free space after specified files also helps to reduce future fragmentation.
Valore commerciale: € 29,95
Solo nella data promo: GRATIS, licenza UN ANNO per 3 PC.

tra il 29 ed il 30 dicembre
■ F-Sekure KEY Premium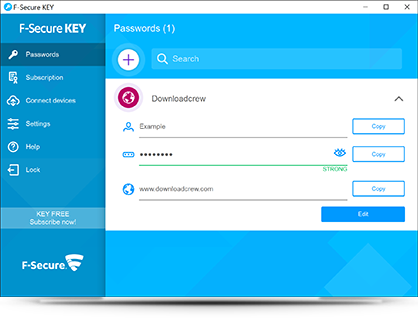 Descrizione:
F-Secure KEY is a powerful password manager with clients for Windows, Mac, iOS and Android devices.
After the initial installation you're invited to create a new KEY account, which is as simple as entering a password. You're then able to import your passwords, at least in theory (the program can import XML files exported by other password managers, including KeepPass and Password Safe).
If you can't access your existing passwords then it's easy enough to enter them manually. Provide the login URL, your user name and password (there's a good secure password generator, if you need one), and repeat the process for as many sites as you like.
Solo nella data promo: € 29,90
Solo oggi: GRATIS, licenza Premium della durata di 1 anno

tra il 30 ed 31 dicembre
■ Advanced System Care PRO 9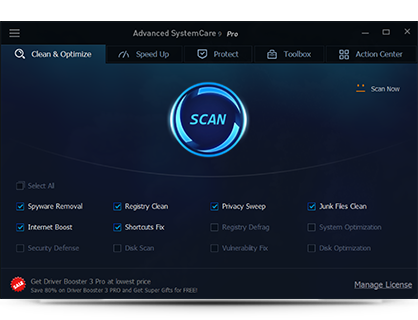 Descrizione:
Advanced SystemCare 9 is the latest edition of IObit's amazingly comprehensive PC maintenance suite.
Just installing the package gets you an entire library of essential tools. There are modules to clean and optimise your Registry, delete junk and duplicate files, control your startup programs, fix Windows issues, detect and remove malware, free up RAM, update and back up your drivers, undelete files, fully uninstall applications, schedule PCs shutdowns, securely wipe confidential files and apply a host of useful Windows tweaks. (And you could build another excellent maintenance suite from the modules we've left out.)
Solo nella data promo: € 18,00
Solo oggi: GRATIS la versione PRO per un PC, un anno!

Link alla pagina delle promo:
Download Crew e GiveAway  Promo
Una volta scaricato il programma NEL GIORNO relativo alla promo, riceverete una mail con un codice (mai più recuperabile: quindi non perdetelo) per ottenere la licenza come da promozione.
Lo stesso codice, lo troverete nalla pagina dedicata al download della promozione in corso!
Maggiori dettagli circa la promo, le app, etc. sono reperibili al link indicato.